UM Miracle
Offering six balanced armature drivers per side, the Miracle offers astounding detail and clarity from high to low, with just the right amount of fun. Don't expect any noticeable bumps throughout the frequency range though, the Miracle represents the epitome of the Unique Melody house sound
23,080,000₫
Description
Reviews (0)
Tieng Viet
Features
Description
"OUR FLAGSHIP"
Everyone needs a flagship. A hero. A number one stunner. We call ours the Miracle. We've taken everything we learnt in the development of our entire lineup and picked out what we loved to create an in ear monitor we would be proud to call our best. And boy are we proud of it.
Offering six balanced armature drivers per side, the Miracle offers astounding detail and clarity from high to low, with just the right amount of fun. Don't expect any noticeable bumps throughout the frequency range though, the Miracle represents the epitome of the Unique Melody house sound. Clarity, accuracy, liveliness and detail.
If you love your soundstage and instrumental separation, the Miracle is wide and tall without sacrificing placement, again, accuracy is key. Loved by people from all walks of life, from sound engineers to the most nit picking audiophiles, the Miracle offers a true pinnacle of in ear monitoring. We are well and truly pleased to stand by it as our flagship. If it is within your reach, we promise you, you won't be disappointed.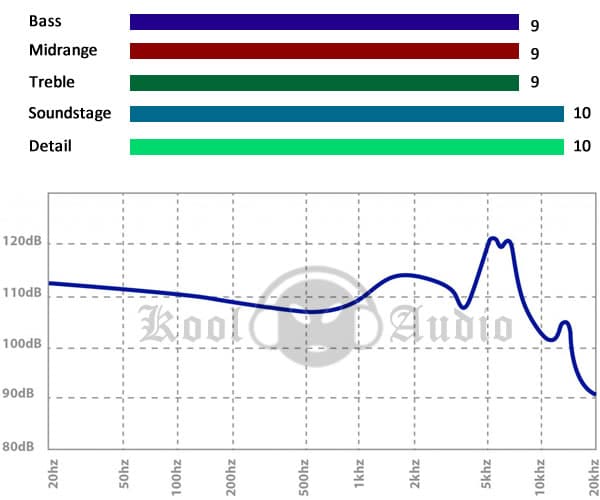 Mọi người đều cần một sự tiên phong. Một anh hùng . Một số câu chuyện kỳ thú. Chúng tôi gọi đó là Miracle . Chúng tôi đã thực hiện tất cả mọi thứ chúng tôi đã học được trong suốt quá trình phát triển của toàn bộ dòng sản phẩm và chọn ra những chi tiết chúng tôi tâm đắc nhất nhằm tạo ra một tai nghe mà khi nói đến dòng sản phẩm này, chúng tôi tự hào gọi đó là sản phẩm tốt nhất với 6 trình điều khiển của công ty chúng tôi.
Trang bị sáu trình điều khiển cân bằng cho mỗi bên, Miracle gồm những chi tiết đáng kinh ngạc và rõ ràng từ cao đến thấp sẽ làm bạn thích thú. Mặc dù các Miracle đại diện cho hình ảnh thu nhỏ của âm thanh độc đáo nhà Melody: rõ ràng , chính xác, sống động và chi tiết, nhưng bạn đừng mong đợi bất kỳ trục trặc đáng chú ý nào trong suốt dải tần số.
Nếu bạn yêu thích âm thanh và nhạc cụ tách biệt nhau Miracle là chìa khóa dẫn bạn đến với sở thích ấy với niềm tự hào là dòng tai nghe có khoảng không rộng và cao mà âm thanh không bị nhạt màu. Được mọi người yêu chuộng,từ các kỹ sư âm thanh cho đến các bộ phận điều chỉnh âm, Miracle với 6 trình điều khiển sẻ cho bạn thấy một đỉnh cao thực sự của tai nghe custom monitor  là như thế nào.
Những mẫu tai nghe của hãng khá tốt và thật sự đem lại sư hài lòng cho khách hàng, cũng chính vì điều đó nên sản phẩm của hãng luôn được xếp vị trí đứng đầu. Nếu nó nằm trong tầm tay của bạn, chúng tôi đảm bảo với bạn rằng: Bạn sẽ không phải thất vọng về điều đó!
Specifications:
Drivers: Low: 2 armature drivers, Mid: 2 armature drivers, High: 2 armature drivers
Sensitivity (at 1kHz): 114dB spl (1mW)
Frequency response:  18Hz - 19000Hz
Impedance: 16ohm
Noise isolation: -26dB